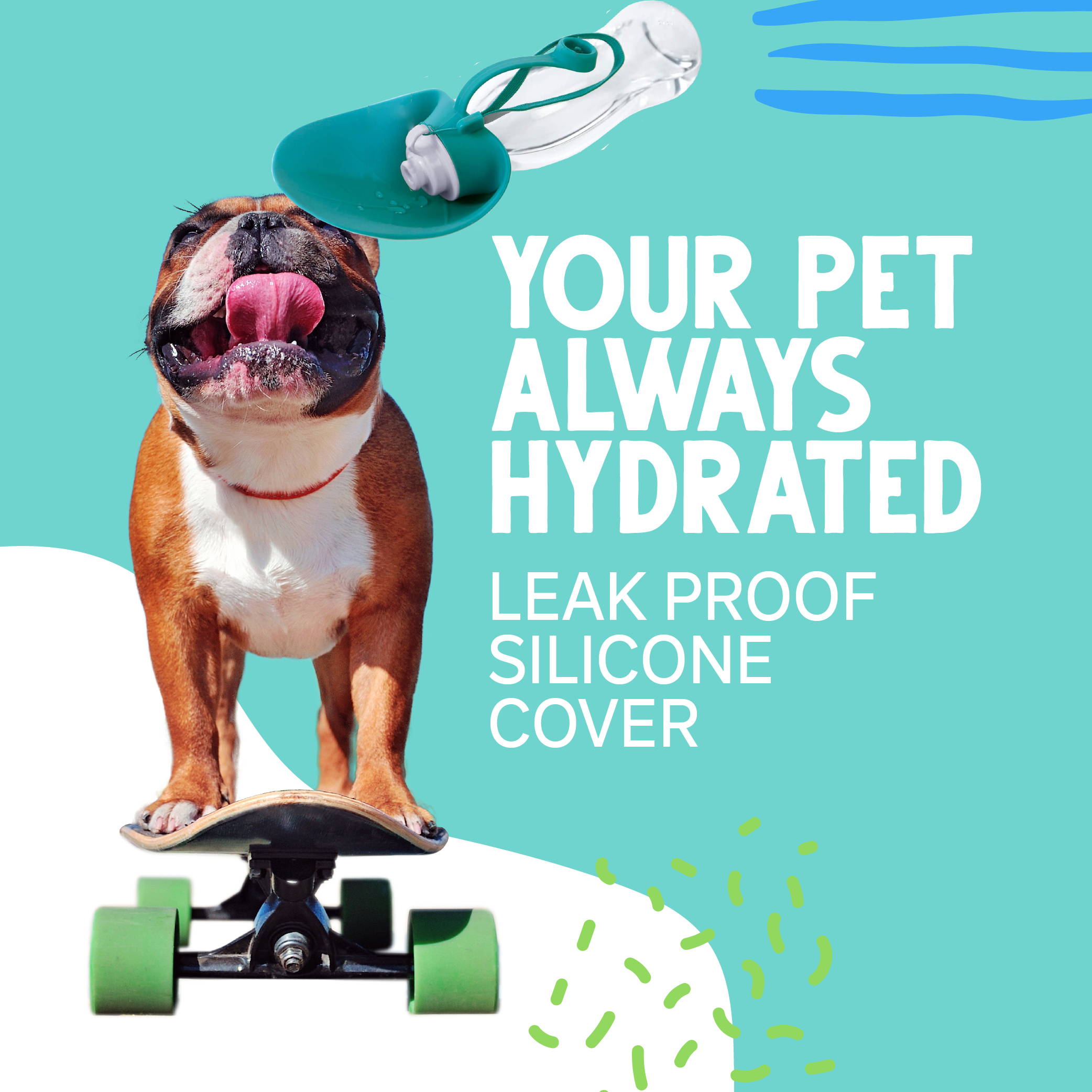 CONVENIENT AND LARGE CAPACITY : Our dog water bottle can hold 20 oz fresh water, enough for outdoor walking, camping, hiking and traveling. Your pet can enjoy fresh water anytime, anywhere with our dog water bottle.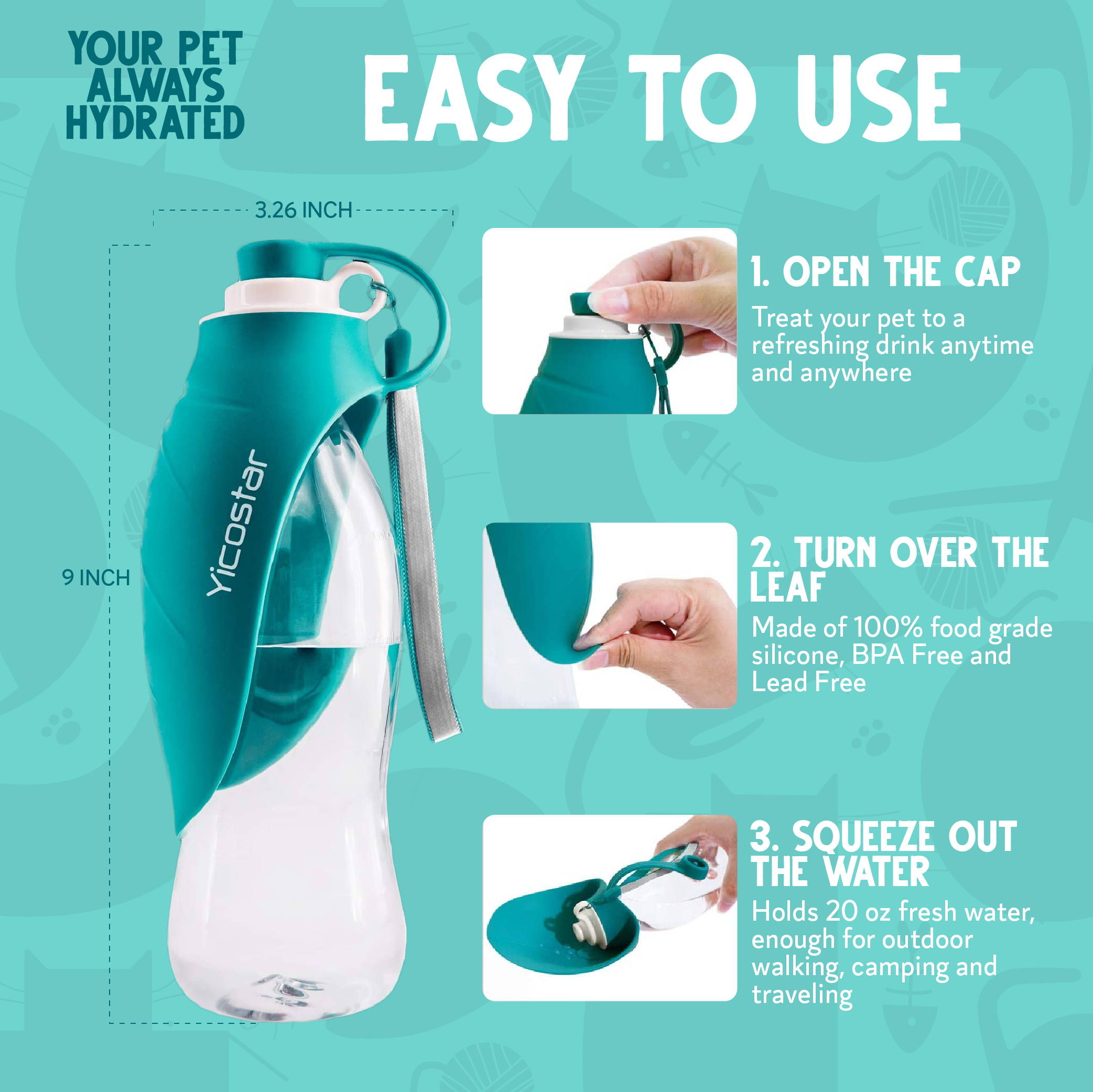 Quick and easy to use: just open the lid and turn the blade, then squeeze out the water. It includes a removable hand strap and a removable buckle so you can carry it in your hand or attach your water bottle to a backpack or belt loop.

Excellent Healthy Materials : Made of high quality silicone

and PET plastic, BPA free, lead free, which is very safe and durable to use. Don't worry about the health of your pets.


Collapsible Dog Bowl: Collapsible Dog Bowl can hold up to 11.8 fl oz of water or 1.5 cups of dog food. Easy to unfold and fold, great for traveling, hiking, camping, and other indoor or outdoor activities.

Leaf Shaped Bowl: Made of high quality soft silicone.

Your pets will love drinking from it. The removable top is washable and attaches easily to other water bottles.

Really tight sealing on the bottle that can make sure the water doesn't drip into your bag.

100% SATISFACTION GUARANTEED - If you or your family member are not satisfied with it, please go to your order page and contact us. We offer free replacement or full refund upon your demand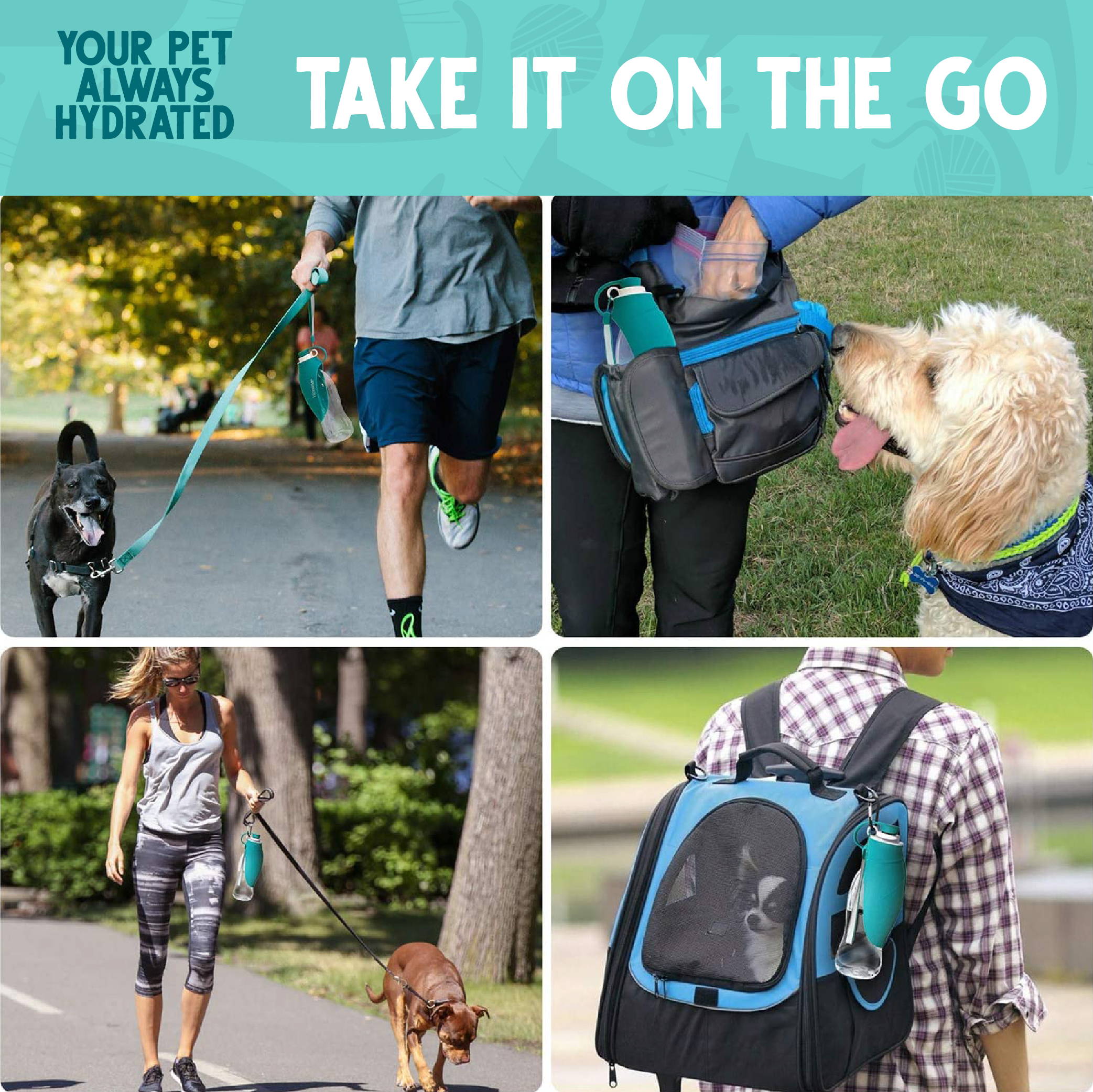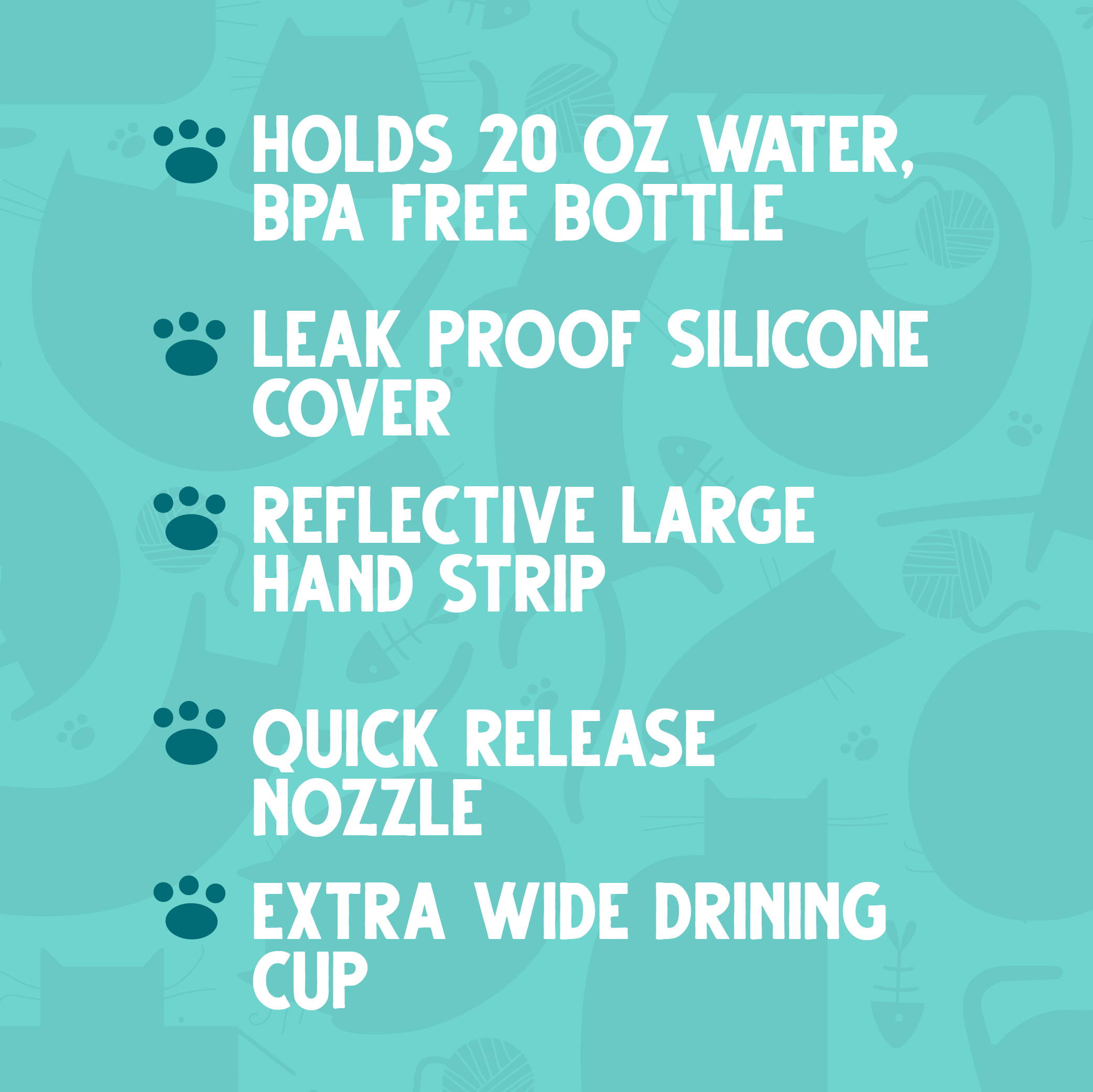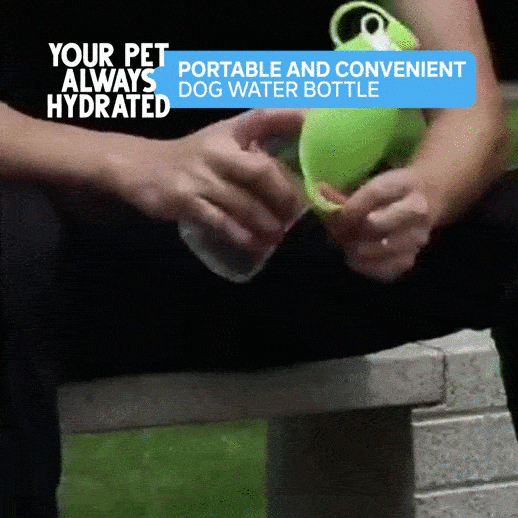 ¿WHAT DOES YOUR PURCHASE INCLUDE?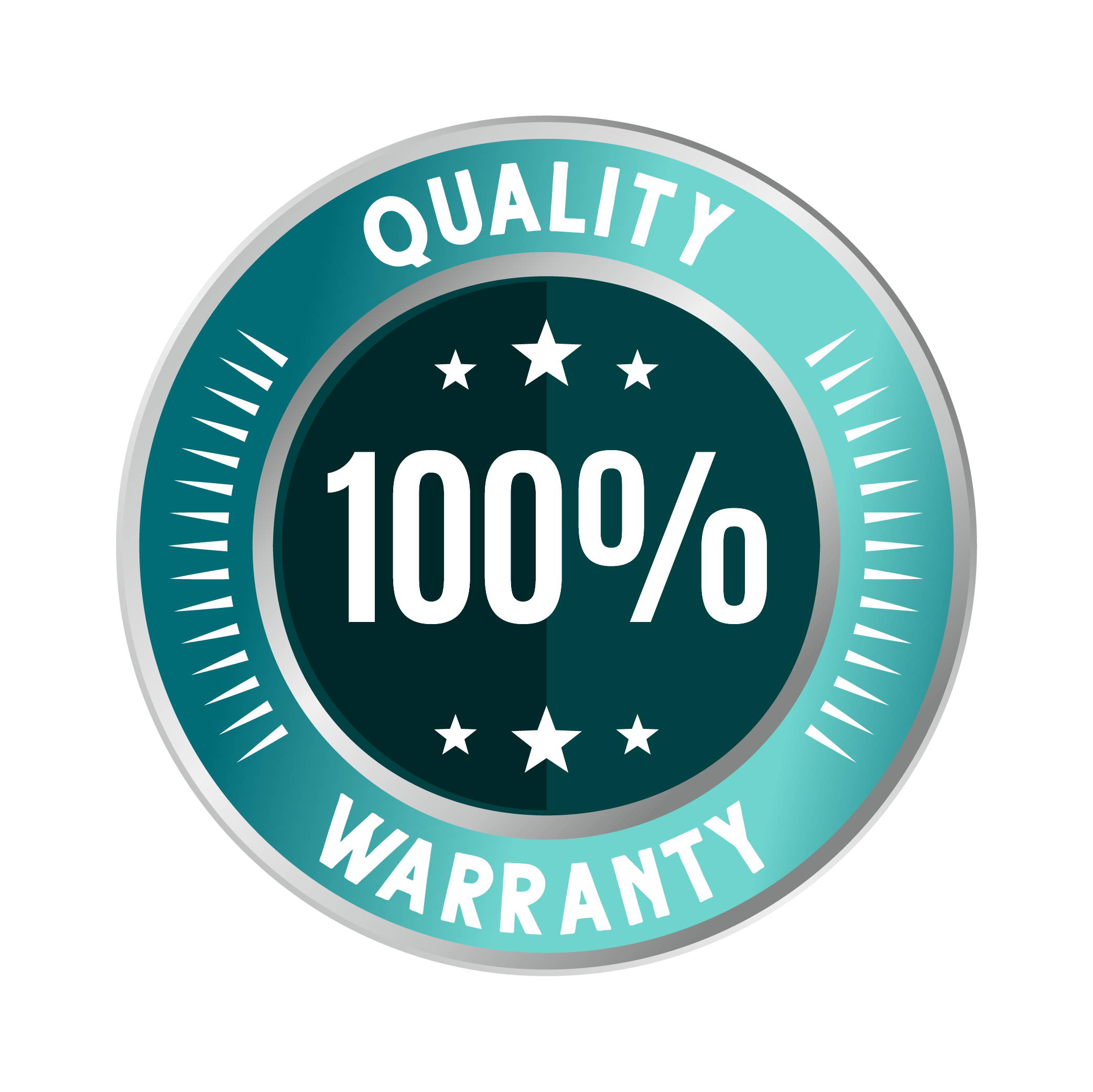 ATTENTION:NOW If you make the purchase NOW, your order will be dispatched today by United States Postal Service and will arrive in one or two business days. We have many orders and limited stock.
We process orders between Monday and Friday. This includes order verification, tailoring, quality check and packaging.
Orders will be processed within 2-3 business days from the date they are received and then shipped the next day after the processing day.
You shall receive an email from us with the tracking numbers as soon as your order is shipped.
Once shipped, most of our deliveries happen within 6-10 business days, depending on where you are located.
We encourage you to provide your phone number at the checkout page so that our shipping carriers can reach out to you to coordinate the delivery, if needed.
Please note that we do not ship on weekends.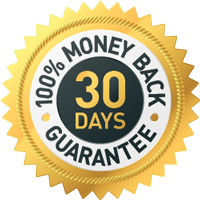 We stand behind the effectiveness of this product that's why we're giving you the chance to try it risk-free for the next 30 days. You're going to love how the treated area feels after each session, or you get your money back. Simply contact us for directions on how to return the device, and you'll get the instructions that you need without any hassle. Other than those aches and pains that you've been dealing with, you have nothing to lose by trying this Smarth watch.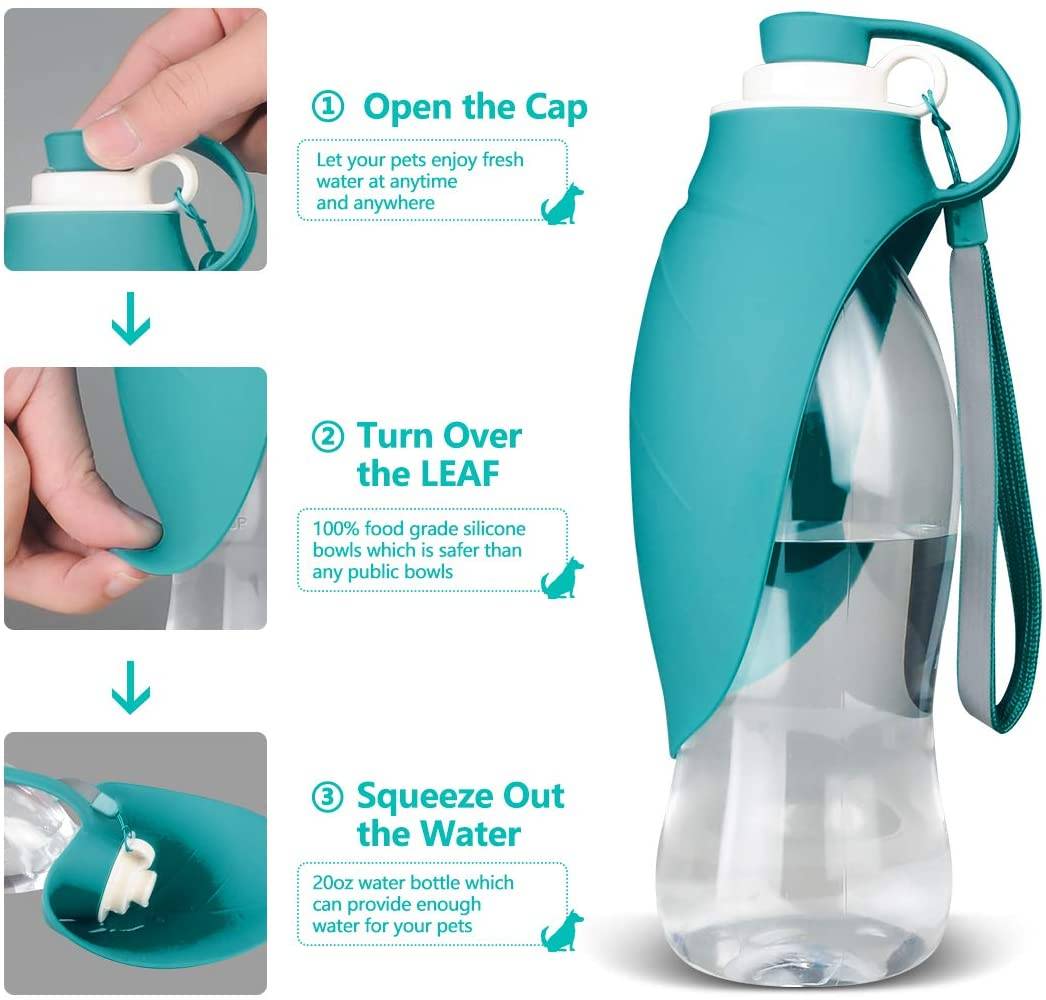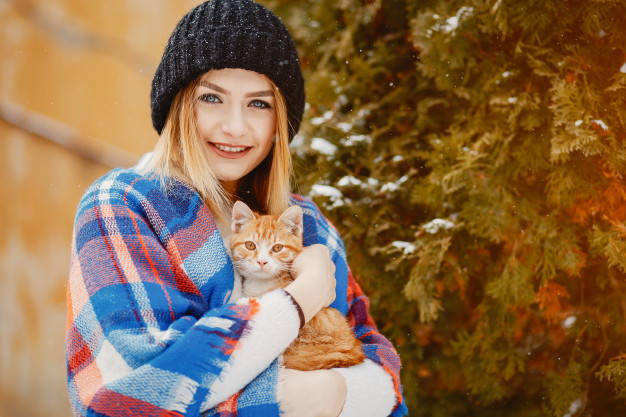 This bottle is exactly what I wanted. It's compact and provides a soft, flexible dish to fill with water. It's easy to pour the leftover water back in for later in long walks. The color is pretty too!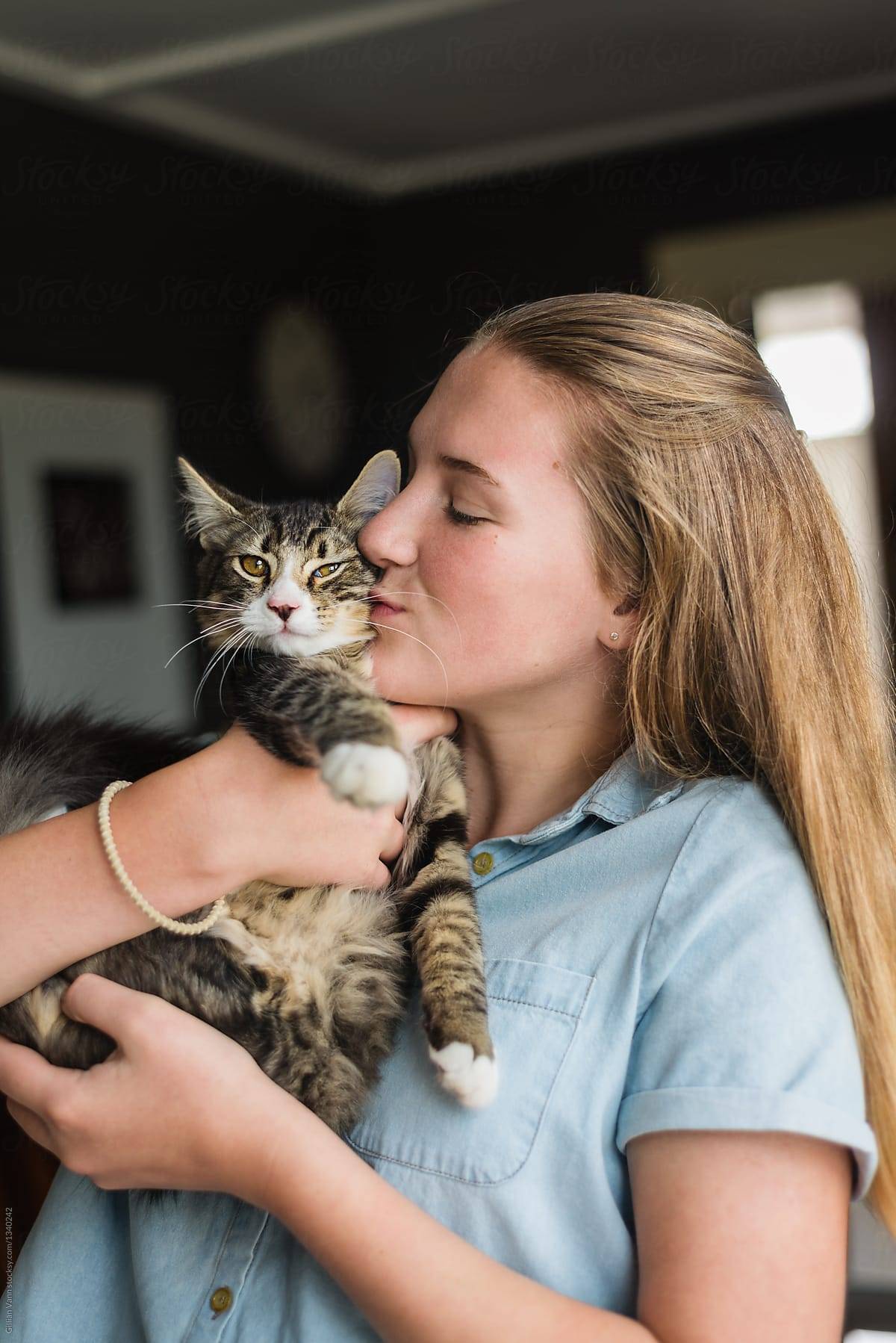 I do bring an extra bottle of water but this water bottle for my dogs works great. All you have to do is pull the bowl part down, pop it open and slowly pour the water out. It does come out a little fast, especially when its full. Really easy to refill. The wrist handle makes it easy to carry but also fits in my backpack with no issues.

I went for a hike with a doggie in hot weather of Arizona, so water was essential. The design of this bottle makes it so there is a little stream of water coming out (as you squeeze it), so it makes it fun for the dog to drink. Sometimes dogs don't like to drink just from a bowl. Also, very little water is wasted. So, despite it being hot, I felt satisfied that my doggie was hydrated to the brim.